The U.S. Department of State's role as a steward of heritage assets is integral to the nation's diplomatic mission abroad. Other facets of cultural diplomacy are the visual arts programs designed for U.S. embassies, the grant-funded conservation projects in developing countries, research conducted by the Office of the Historian, and museum collections overseen by allied heritage programs within the Department of State.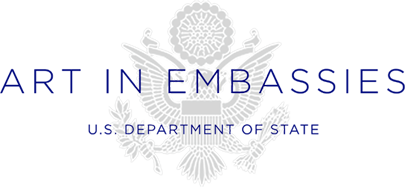 Art in Embassies
Cultural Diplomacy through the Visual Arts
Art in Embassies (AIE) generates a cross-cultural exchange through the visual arts and engages artists, galleries, universities, and private collectors worldwide in that dialogue. Each year, curators present approximately 60 exhibitions and AIE has installed over 70 permanent art collections in the Department of State's diplomatic facilities – working in 189 countries and counting over 20,000 participants in the program to date.
---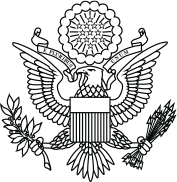 Ambassador's Fund for Cultural Preservation
The Ambassadors Fund supports projects to preserve a wide range of cultural heritage in less developed countries, including historic buildings, archaeological sites, ethnographic objects, paintings, manuscripts, and indigenous languages and other forms of traditional cultural expression.
---

Diplomatic Reception Rooms
Celebrating the Past, Creating the Future
Since 1961, the Diplomatic Reception Rooms have served as the setting for many of America's most significant diplomatic achievements. This historically evocative suite of 42 rooms contains an unparalleled collection of American fine and decorative art from the years 1750 to 1840. The Rooms—created and sustained entirely through private donations—illustrate to the world the best of our nation through its artistic accomplishments, philanthropy, civic engagement, diverse cultural heritage, and the inspiring values on which our nation was founded.
---

The National Museum of American Diplomacy
The National Museum of American Diplomacy is public-private partnership established to tell the history, practice, and challenges of U.S. diplomacy. Through exhibitions and programs, the museum inspires the discovery of American diplomacy and how it impacts everyday life.
---

The Office of the Historian
The Office of the Historian is staffed by professional historians who are experts in the history of U.S. foreign policy and the Department of State and possess unparalleled research experience in classified and unclassified government records. The Office's historians produce the official documentary history of U.S. foreign policy in the Foreign Relations of the United States series, and work closely with other federal government history offices, the academic historical community, and specialists across the globe.